Collaborating with the entire plastic value chain to set ambitious targets
Joining forces to drive change
Our aim is to make food packaging fully circular and, as an integrated recycler, we have successfully closed the loop on recycled PET trays on an industrial scale. But we can do much more. For the circular economy of materials to become commonplace, market mechanisms will need to play a dominant role, supported by legislation. We need to collaborate across sectors and industries, and we can drive change with the support of governments, businesses, local authorities, citizens, and consumers.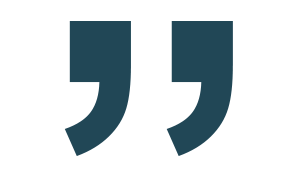 Clear guidance for 'good food packaging' is needed
to continue benefitting from the positive properties of
food packaging while avoiding problems related
to waste of resources, littering and
negative impact on climate change.
Supporting joint commitments
We support bold joint commitments within the packaging industry as a whole combined with ambitious company-specific targets – these will benefit all of us. As an industry, there may be discussions about details like definitions, specific targets, and timelines. But as a plastic converter, we need to create an environment where the rest of the value chain, and society at large, chooses circularity.
We need to...



Ensure that mono-materials are incentivised
i.e. tax or ban those materials that cannot realistically be recycled and ensure they disappear from the market as soon as possible. This would enable all packaging placed on the market to be fully recyclable.

Promote the use of recycled content
in packaging across all applications (including food packaging), e.g. with mandatory minimums for post-consumer content.






Strengthen collection and sorting
to make sure plastics are made fully available for recycling, i.e. kept in the economy and out of the environment.





Protect and increase the quality of waste streams
e.g. food contact material in PET waste streams, and professionalise markets for post-consumer content.






Get in touch
with Faerch
We welcome questions, comments or suggestions
you might have to our Sustainability team
- please feel free to send us a message here
#5
We have the ambition to
lead the industry's efforts
in making food packaging circular...
Our 5 key values