Choice of material matters in food packaging
Maximising recyclability in food packaging
Maximising recyclability in food packaging
From 8 days to infinity
Making the right choice matters. By selecting our PET food packaging solutions for your business, you get a circular solution made from post-consumer recycled content which can be recycled back into its original purpose again and again – without compromising on food safety. Partnering with Faerch is a unique opportunity to close the loop on food trays and solve the challenge of single-use plastic. As an integrated recycler, we work with advanced circular technologies in our efforts to avoid waste in food packaging.
Food packaging with more post-consumer recycled content than the rest of the market
Our food packaging solutions are made from the mono-material PET and PP. Among these materials, we strongly promote PET since it is the only material allowing for circular recycling and thereby true circularity. PET simply outperforms other materials in rigid food packaging.
We offer third-party validation of the post-consumer and pre-consumer content (rPET) in our recipes based according to ISO definitions.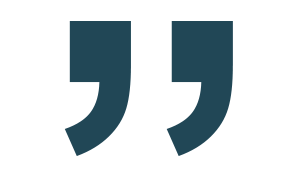 We process pots, tubs, and trays from all
across Europe with a capacity of 1,2 billion
post-consumer recycled mono-PET trays per year.
Taking food packaging to the next level
For our goal of true circularity in food packaging, material choice is key. Evolve by Faerch is a new product designed to overcome the limitations in existing infrastructure. Evolve by Faerch is made from post-consumer recycled content. Furthermore, Evolve by Faerch is fully recyclable and can be detected reliably. At the same time, its unique look reminds us that we should treat the tray as a valuable resource rather than discarding it as waste. After use, the tray can be collected for recycling – again and again.
#5
We have the ambition to
lead the industry's efforts
in making food packaging circular...
Our 5 key values